Education, Learning Groups and CPD
ACCESS TO EDUCATION IN THE NORTH EAST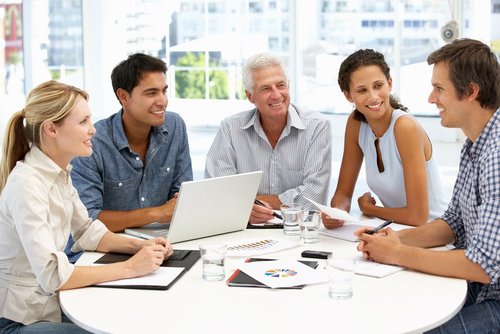 There is an amazing array of education available in the north east. Unfortunately much of this is not cascaded to sessionals GP, specially those who works as locums.
The main providers are:
1. CCG- these tend to cascade to practices, and generally allow locums working on their patches to attend, subject to booking and capacity
2. Events organised by HENE GP tutors- please contact your local tutor to request to be added to their mailing lists.
3. Many Acute Trusts run a regular programme of multi-specialty programme of GP events- contact trusts directly to find out what's on offer (e.g. RVI, Hexham, etc).
4. Specialty specific events and programmes: For example there is an annual sexual health update, skin clubs, paediatric days (CHER, RVI), palliative care courses, and so on. These events are where possible added to the NESG website to appear on the events page and also in email alerts.
5. Commercial events: GP update and Hot topics both provide courses in Newcastle at least once a year.
6.RCGP FIrst 5 also organises regular events.
7. In addition to the above, there is a dedicated programme for NESG members on the 2nd Monday of each month at Freeman Hospital, Newcastle (further details below).

NESG MONTHLY EDUCATION PROGRAMME
Sessional GPs education programme run by NESG for NESG members. Second Monday OF EVERY MONTH (except August) at 7pm to 9pm Freeman Road Hospital Education Centre, Freeman Road. Lecture Theatre 1 or Function room 137 The Education centre is at the back of the Freeman. See events page and look out for emails.

PARKING AT BACK (NEAREST):
The best way to access it is to drive round the back of the hospital to the unmissable multi-storey car park, where you will easily find space on the ground or 1st or 2nd floors (this is free- see home page for instructions on how to get free parking). The entrance to the education centre is 2 minutes walks ( yes really) from this car park, and clearly sign posted. Enter the Education Centre and go through the double doors immediately in front of you and Meeting Room 137 is on your left.There is free parking in the multi-storey car park - simply take a ticket at the access barrier and obtai a prepaid ticket from a committee memeber in the meeting for use at the exit barrier.
NB - substantial fines are imposed for unauthorised parking in the staff car park opposite the Education Centre.

Self Directed Learning Groups- What are they and why might I want to join one ?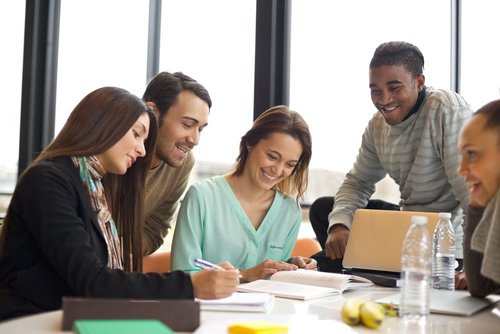 What are they and why might I want to join one ?

1) Education and Support. They are groups of practitioners who meet regularly to address their shared professional development needs. Broadly this means meeting for educational purposes and also for peer support. For example:
a) the group may agree a set of priority topics which all are interested in receiving an update on. These are shared out amongst individual group members who bring the prepared topics to help others get up to speed.
b) each member to volunteer to keep track of a certain publication for a few months and report back with important articles.
2) Benefiting from the work of others not just your own. Everyone benefits from the collective efforts of the group rather than each practitioner having to be totally self reliant to keep up to date and feeling overwhelmed by the volume of new publication guidelines and directives published.
3) Tricky subjects are better dealt with by talking: There are particular topics which are difficult to get to grips with without discussion and exploration e.g. policy changes in the NHS such as practice based commissioning, ethical problems, professional development decisions, significant events, and complaints. We all look up different Puns and Dens and learn about new resources.
4) Motivation Because groups set topics and share them out tasks may feel more achievable which helps motivation. Peer expectations also have a beneficial effect on personal habits.
5) Isolation. Practitioners may feel isolated at work either because there are infrequent opportunities for meeting with others during working time, because they are a locum, or they are not at work when practice meetings occur, or they are the only salaried doctor in their practice. Maslow said that according to a "hierarchy of needs" individual performance is improved when people have a sense of "belonging" to a social network.
6) Revalidation is likely to impact differently on different doctors. Locums may be under special scrutiny unless they are seen to work in a managed environment. Forming a SDLG may be an important first step in this process.





Webcast on Self directed learning groups by Paula Wright
Filmed at 2012 national Sessional GP conference in London
Using NESG to join an exisiting Self directed learning group or to form a new one
If you are interested in contacting other members who are also interested in forming a learning group please
1/ select "member home"
2/ select "update your membership details including subscriptions"
3/ tick the "learning group" section.
4/ save your settings.

When you next access your member home you will see a link to the learning group section. Click this and follow the directions to contact other members.

For a guide to how to make these groups successful, based on our own recent research project have a look at this booklet.
SDLG guide feb 2012 by Paula Wright
Access to training on CPR and safeguarding children training
Please read this document for further guidance and contacts.
SAFEGUARDING ADULTS: E-LEARNING RESOURCES
This document has been compiled by Dr Steve Blades, GP Tutor, and lead for adult safeguadring for North of Tyne
Durham and Darlington Sessional GPs- Education and Support group
Funded and organised by GP Choices; Meets for education and meal, every 2-3 months at Appleton House Lanchester Road in the evening.
CONTACT: carol.hartman-andersen@nhs.net and Facilitator: Christine Laidler.
[GP Choices weblink]

Cumbria Sessional Gps
email Cumbria sessional Gps

SUPPORT FOR SESSIONAL GPS- A PROJECT/REPORT FUNDED BY THE ROYAL MEDICAL BENEVOLENT FUND
This project was carried out in the northeast and focused on exisiting sources of support for sessional GPs and also looked into depth to successful models of local sessional GP groups and Self directed learning groups. It can be access at the link below.
Balint Groups
Balint groups provide a model for reflecting on our work to explore and understand our relationships with patients in all their complexity and ambiguity. Michael Balint described the doctor as the most potent drug and the aim of Balint work is to increase therapeutic effectiveness and develop self-awareness. It is a useful method in teaching and training.
http://www.balint.co.uk/

Informing Sessional GPs about developments
Following national efforts to raise awarness regarding the exclusion of sessional GPs from information cascades the Dame Barbara Hakin
National Managing Director of Commissioning Development, has written to all chief executives of of Primary Care Trust Clusters in England raising this issue. Read the letter below.