Getting started as a locum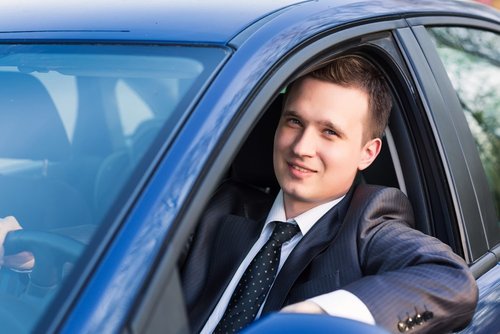 Starting as a locum
1. Register for payment of CLASS II NATIONAL INSURANCE
2. Join the NESG- this will keep you well informed of current working practices, you will receive notification of locum vacancies by email and other useful information. You can get support from other members at monthly NESG meetings. .
3. Inform the performers list if you have moved.
4. Read the BMA GPC GP locum handbook
5. Decide what fees you will charge and be clear about these with practices when you accept/confirm bookings.
6. Develop your own locum booking terms, and your own invoices.
7. Obtain the GP locum pension forms A&B
8. Find out where to send your pension forms and superannuation cheques.
9. Set up a spreadsheet to log all your earnings, expenses (mileage, subscriptions, courses, etc) and pension payments. Remember to set aside income for tax later.)
10. Consider using a software programme for generating invoices and pension forms. Penny Perfect and Locum organiser are a couple which are well regarded and you can try out for free.
11. Prepare your "locum folder"- see below- to provide appropriate evidence for the practice (some practices may wish to check this in advance)


NHS Pension Locum A and B Forms
As you may already know the Employers contribution for the NHS Pension scheme has increased from 14.3% to 14.38% as of 1 April 2017.


The NHS Pension Agency is currently updating its website and has
stated that they are unable to upload the new Locum A and B forms which will reflect this change.
Practical Tips for what practices will expect you to provide- Your Locum Folder
Practices will expect to verify (some of these requirements are due to CQC):

1. That you are a GP on a performers list and registered with the GMC. Both of these can be checked online.

https://www.performer.england.nhs.uk/Search/SimpleSearch

http://www.gmc-uk.org/doctors/register/LRMP.asp

2. That you are up to date with training including: CPD, safeguarding adults and children. *

3. That your DBS checks are up to date*.

4. Medical indemnity*

5. A CV, and references.*

6. IT system access/ SMART card- it is often helpful if practices can arrange for you to have access in advance of the surgery- speak to them about this. They will need your card details to provide this.

*You will need to share certificates/documents for these. This can be done for example by sharing a drop box link or emailing them to the practice manager.
Applying for DBS checks
Criminal Record Checks
Setting your locum fees
The current law does not allow NESG to set recommended locum fees. However the BMA and the National Association of Sessional GPs have jointly published guidance on how individual locums can set their fees.

The pdf also contains a handy calculator in Excel format enabling you to do the calculations very simply

Guidance on calculating locum fees
locum practice agreement
Agreeing things in writing with a practice for each locum that you agree to do can be immensely helpful and can save arguments at a later date about what you did or did not agree to do.

You may wish to look at the BMA locum practice agreement

Late payment directive- new guidance
Are you aware of the late payment directive. NHS bodies are considered to be public bodies and therefore have a legal obligation to pay all legitimate invoices within 30 days of submission. Otherwise statutory fees and charges and interest can be levied by you.

https://www.gov.uk/government/publications/late-payment-directive-user-guide-to-the-recast-directive
LOCUM CHAMBERS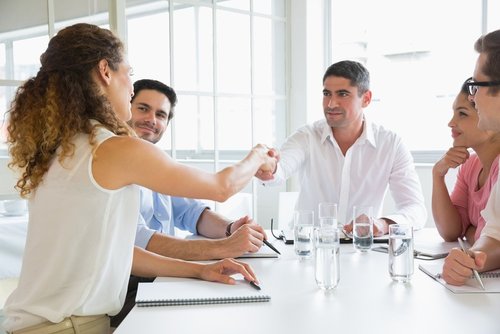 Chambers is a model of working, where locums group together but maintain their self employed status. They employ a manager, work to agreed fees, and work together to maintain professional standards (through educational and SEA meetings, and proper recruitment procedures when joining). They pay a proportion of their income to the chambers (usually 10%), and can still participate in the nhs superannuation scheme. A chambers is not an agency and it is a model which has been tested in law. This model is thought to offer many benefits in terms in the context of revalidation.

Why do practices like them ?

They like having one point of contact; they are reassured by the clinical governance umbrella (recruiting interviewing, education, feedback, etc).

Read more about locum chambers in the link and attached document
OFT RULING 2003 ON ANAESTHETIST CHAMBERS
Locum Chambers BMA FAQs March 2016
The BMA is aware that some providers are applying IR35 as a blanket rule to all locum doctors whom they engage, irrespective of the individual doctor's circumstances.

Where a locum doctor is told by the provider they are engaged by that IR35 will apply without assessment of their circumstances, the attached statement from the BMA should be used to support the doctor's case.

The BMA has also written to NHS Improvement seeking clarification on their advice to foundation and NHS Trusts – please find a copy of this letter attached.

These documents are available with our guidance on IR35 on the BMA website.